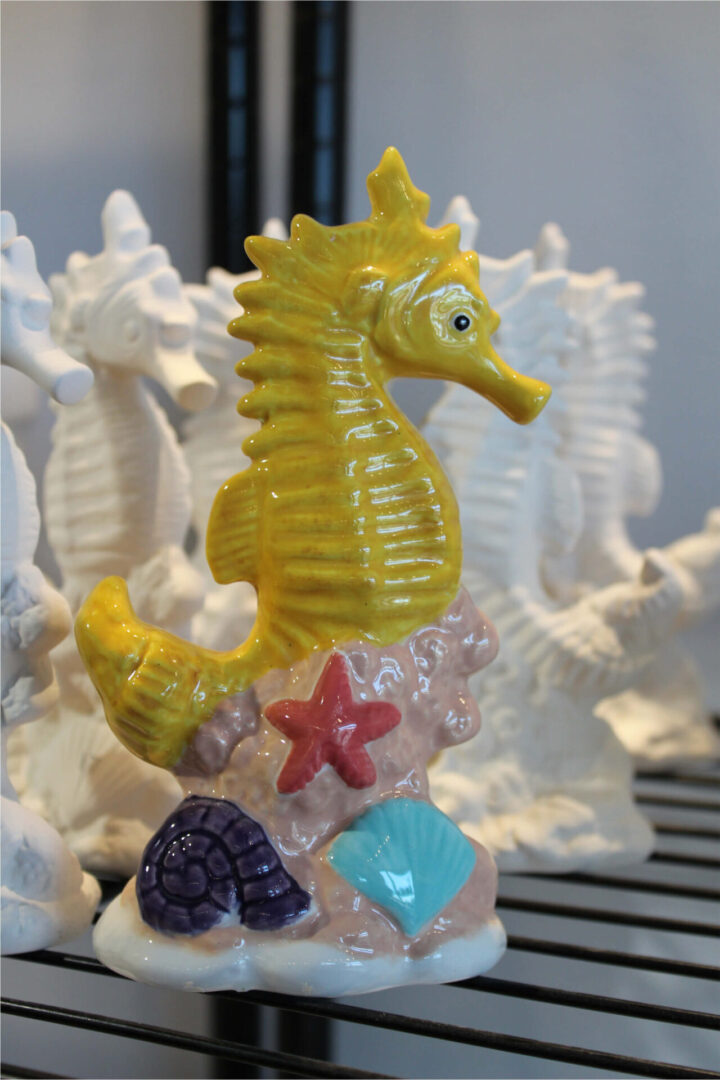 Harry The Potter is a family-owned Paint Your Own Pottery Studio located in the heart of beautiful Myrtle Beach, SC.  We offer a fun, friendly, creative, family atmosphere where YOU can paint your own magic!
We welcome everyone, no matter what skill level, to experience the fun of painting your own pottery. The studio is a place where both kids and adults discover the joy and pride of creating something all their own. Our friendly and helpful staff will walk you through how to paint a piece of pottery from start to finish. We also have lots of tools such as stencils, stamps, sponges, and paint pens so every piece turns out like a masterpiece whether it is your first or fiftieth!
Come see our wide range of ready to paint pottery pieces. We have the LARGEST selection in the area. Everything from functional items such as plates, mugs, bowls, serving dishes and home décor to the more whimsical items like banks, trinket boxes, and figurines. Our vast pottery selection of pottery pieces changes often so there are always new and exciting pottery shapes to discover every time you come!
Voted Hulafrog's Most Loved Creative Arts Studio in 2017 & 2018.
With over 1000 different pottery pieces and 80 different colors of glaze, we are the Myrtle Beach's premier Paint Your Own Pottery Studio!
Please continue to browse through our website and check out all we have to offer above and then drop in when you're ready to get creative with us!